How to get notifications when your laptop switches to a dedicated graphics card?
October 13, 2020
A dedicated graphics card may drain your laptop battery fast. macOS provides a seamless switch between internal and dedicated graphics cards. Sometimes you may not notice that your laptop uses Radeon card instead of Intel integrated graphics. In most cases, Metal-enabled apps may ask the system for access to a dedicated video card. Simply closing such apps may dramatically increase battery life when you have no charger nearby and battery life is more important than solid performance.


iStatistica Pro 3 offers a solid set of different notifications and alerts. You can get a notification every time your laptop switches between integrated and dedicated graphics cards.
Just open iStatistica Pro.
Go to Preferences.
Click on "Alerts" tab.
Go to "Video".
Check the "GPU switch" option.
Check "Display Notification" option.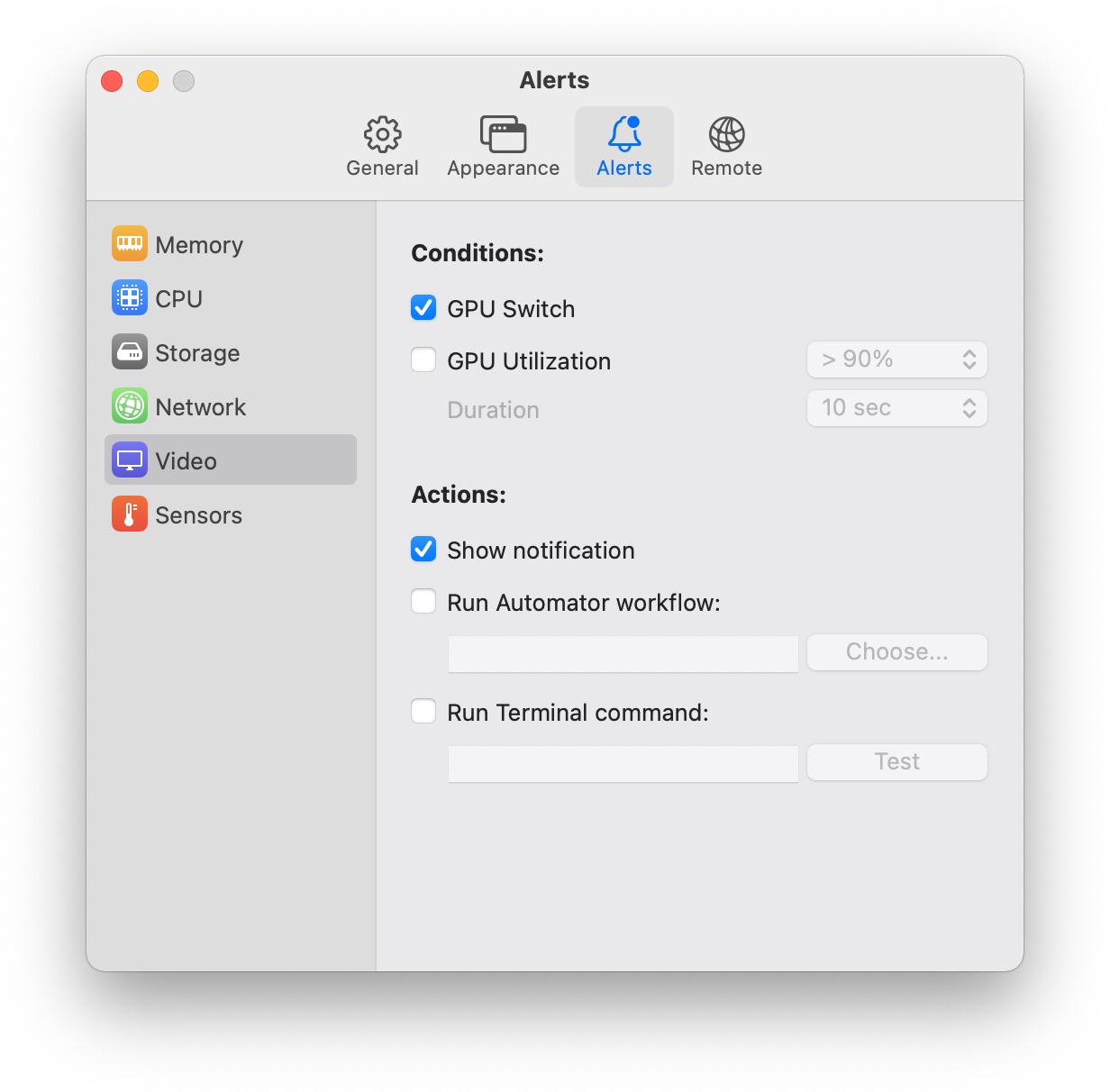 Now you can very easily spot that your laptop uses dedicated graphics and battery life is at risk: