Calendarique for macOS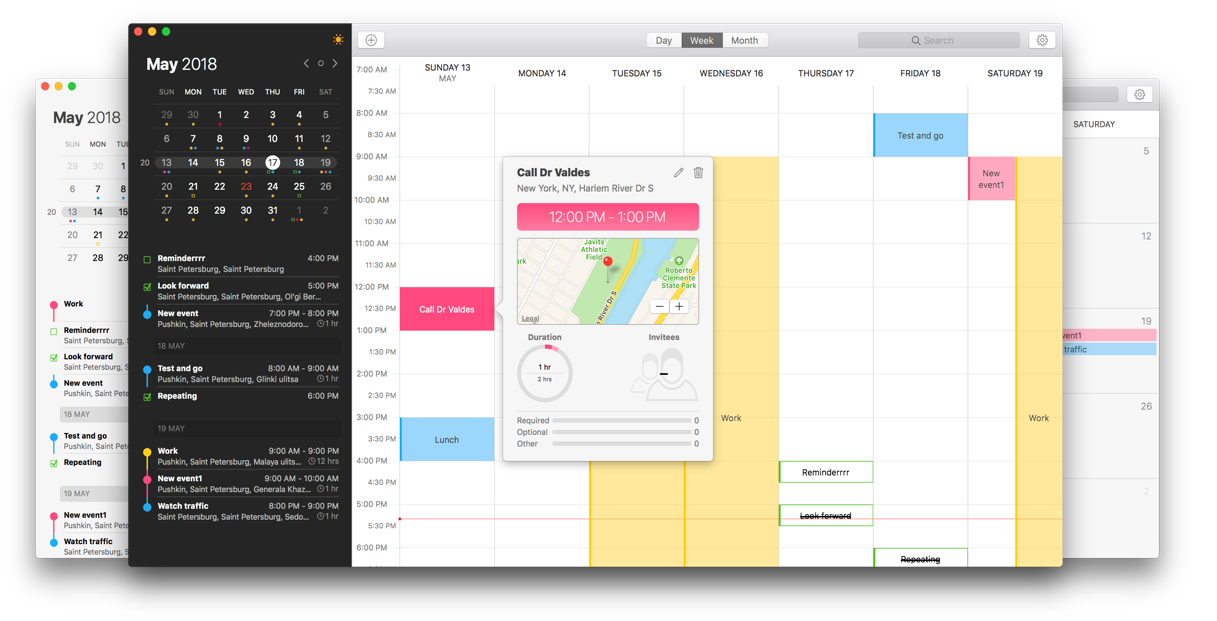 Calendarique features unified view showing both calendar events and reminders. Shows event's locations, notes and statistics. Offers complete events and reminders management.
Simply slide out notification center or access Calendarique from Menu Bar to get an overview of any month. Colored marks for each category of events and reminders are right there in the monthly view. No need to select specific date to see whether business or family events are scheduled or if it's just a holiday reminder! Calendarique lets you quickly toggle multiple calendars and reminders on or off. Monthly calendar widget can be placed in macOS Status Menu or added to the Notification Center.
Calendarique is fully localized in English, French, German, Italian, Spanish and Russian. Weekdays and month labels are localized in every language.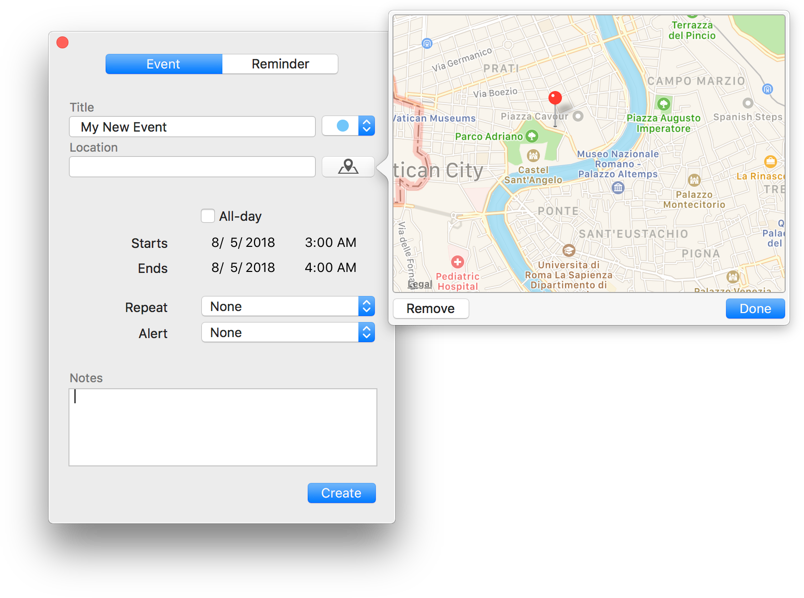 Features
Create, Edit, Delete events and reminders
Desktop app, Menu Bar and Notification Center Widgets
Light and Dark themes
Events and reminders Search
Location Support
Day/Week/Month Overview
Events Timeline
Integrated Search
Reviews
A Calendar Widget For Notification Center On Your Mac mac360.com
... There's both a light and dark theme so it plays nice-nice with OS X Yosemite and El Capitan. Click the Notification Center and preview any month. Calendar events and reminders are color coded, as is the current date. ...
Calendarique for iOS
Calendarique for iOS is designed for both iPhone and iPad. Apple watch support is coming soon. Today Widget gives you convenient access to your schedule and holiday events.
Simply slide out Notification Center and browse your schedule without interrupting what you were doing.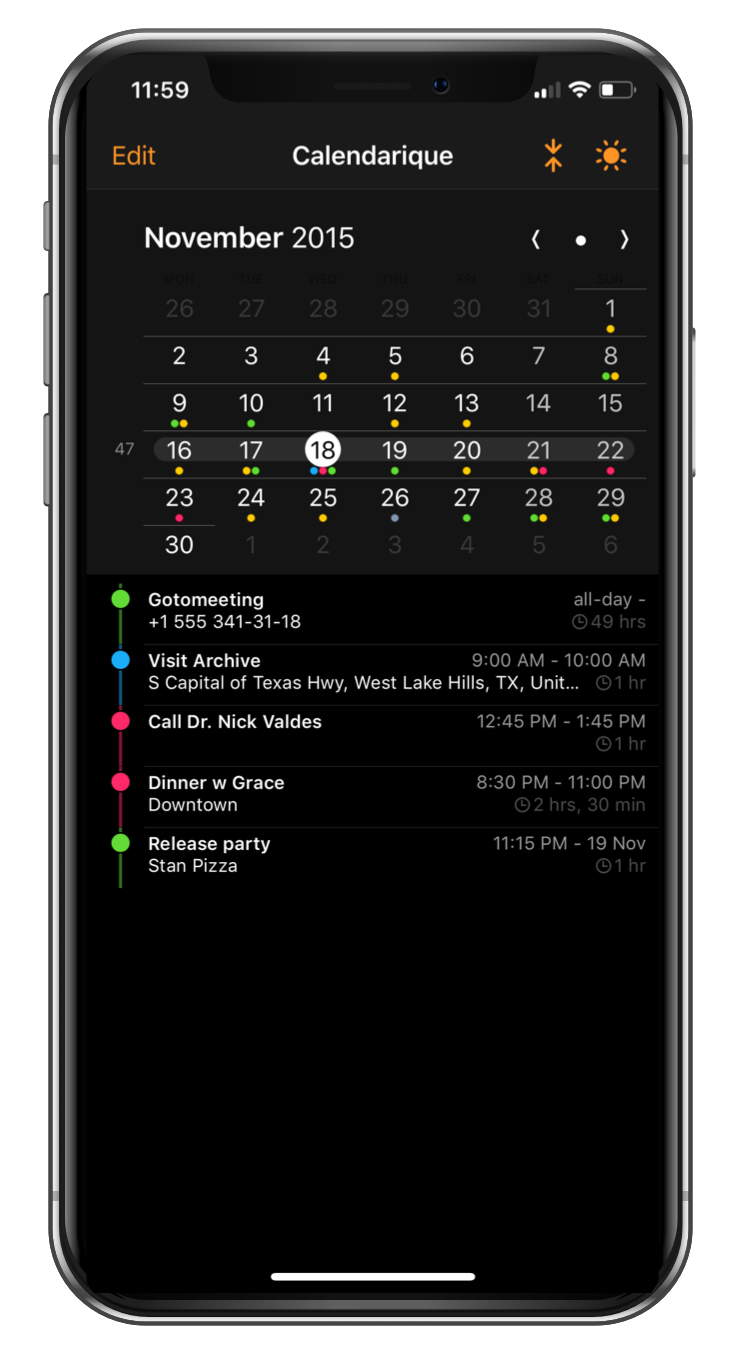 Features
Calendar.app integration
Notification Center widget
Events and Reminders support
Calendar's Color
Calendar Selection
Week/Month views
Events statistics
Notification widget supports both horizontal and vertical layouts. Maximize your productivity with Calendarique widget. Tapping event takes you directly to the event in default Calendar.app, ready for you to edit.
Installation Instructions
Open Notification Center (swipe your finger down from the very top of the home screen);
Tap "Edit" button in "Today" column and select "Calendarique" from the list by tapping green "+" button next to it;
Tap "Done" and enjoy Calendarique widget in your Today view.